---
The Band
"Macanto is a European band with international musicians and is known for a mix of Funk, Jazz and Pop, with lots of Latin elements. With Macanto you will experience a variety of styles – from jazz standards to new interpretations of chart music and creative originals. Both instrumental, as well as with male and female vocals alternating, this band offers a diversivied program."
For the typical MACANTO Sound
book us as a quintet or sextet

---
Events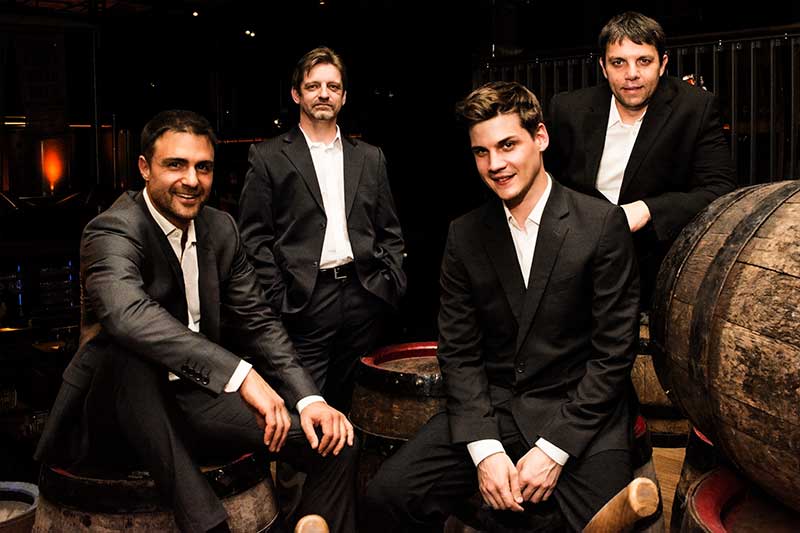 We create an individual offer for your event.
Equipment for an audience of up to 50 guests can be provided by us free of additional cost. The requirements are always different depending on the location. We are happy to advise you on this matter. Great sound and satisfaction of your guests is mandatory!
Ask us for an "All Inclusive Offer!"
---
For Musicians
If you would like to have one of your songs arranged and played by us, contact us.
---
Covers or originals – we have the right program for your event
Funk, Jazz & Latin
We can perform covers or fill an evening with original compositions; danceable or smooth – always with a groove. Varied elements of Latin, Jazz, Funk & soul give the performance spice and surprise the audience, yet always with catchy melodies in the foreground.
---
Our Musicians
Alex Hafezi – Piano, Producing
Tomasz Moskwa – Bass
Georgi Kostov – Guitar
Nick Herrmann / Martin Seide – Drums
All band members are longtime musicians with different musical and cultural influences, which complement each other perfectly in the collective.